Five Strategies For Praying Your Prodigals Home (and back to GOD)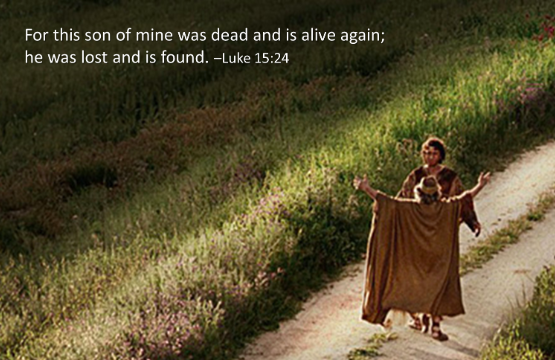 Hello my friends! I want to share a powerful prayer strategy for those of you praying for your prodigal sons/daughters – or husband/wife!
On my morning prayer broadcast (watch here) my theme was praying for our prodigals, to come home and come back to the Lord Jesus Christ.    My experience comes from the revelation and the prayer strategies that I have received from praying for my own daughter.  God is so faithful to give us the steps and strategies from His Word and through the Holy Spirit to give us the solutions we need for our families, marriages and children to be restored.  Praise God!
So many of you have been reaching out to me through our prayer requests asking for us to pray for your prodigal child who is away from their faith in Jesus, or that they are going into dark and sinful lifestyles – many of you are asking the same prayers for a husband or wife.   I felt very strongly about asking the Lord for a word to share with you all that would give us a prayer strategy to activate over our prodigals.
Here is the Prodigal Prayer Strategy I received – it's something that each of you can combine with your own revelation from the Lord as you spend time in prayer for your prodigal.
1.) Send The Holy Spirit:  The Holy Spirit is our helper and we have the authority in Christ to send Him to help us in any situation.  Pray out loud: "In the name of Jesus I send the Holy Spirit to hover over my loved one ________________.  I ask You Holy Spirit to do creative miracles in them today.  Remove the scales from their eyes and lift the veils to give them eyes to see your truth.  Point them to the Living God. Reveal the Lord Jesus Christ to them.  Holy Spirit I ask You to completely engulf and surround ___________  night and day and pour fresh oil on them to activate their God given gifts and divine purpose.  Give them dreams and visions for their divine calling and purpose in Jesus name! Thank You Holy Spirit for Your help and faithfulness to my request.  Thank You Jesus for my authority through You, to send the Holy Spirit, my helper on this assignment for my loved one, in Jesus name I pray, Amen" 
2.) Put Them In The Blood of Jesus:  The enemy is helpless against the Blood of Jesus Christ.  Decree Below (add the names of your loved ones in the blanks.)
Decree out loud:
I place myself completely in the blood of Jesus
I place my motherhood/fatherhood in the blood of Jesus
I place my marriage in the blood of Jesus
I release the power of the blood of Jesus over me and my family
I place my daughter/son/husband/wife ______________ in the Blood of Jesus
I place my relationship with my ___________________ in the blood of Jesus
I place every influence and friendship in and around ___________________ blood of Jesus
I place ________________ divine gifts and anointings in the blood of Jesus
I place ___________________life purpose as ordained by God in the blood of Jesus
I release the power of the blood of Jesus over and in _____________________ right now!
Lord Jesus let your blood speak into ___________________!
Lord Jesus Your blood speaks life over _____________________!
Lord Jesus Your blood exposes darkness hiding in and around_____________________!
Lord Jesus Your blood destroys all darkness in and around _____________________!
Thank You Jesus for the Power of Your Precious Blood!
Thank You Jesus for the Authority to release and apply Your Blood!
3.) Release Angels On Assignment: Angels are activated by the Word of God.  The Bible says the the Lord watches over His word to perform it. (Jeremiah 1:12)  When you decree the word of God over your prodigal and ask the Lord to release His angels to perform this task by faith.
Builder Angels: (Pray out loud the Hedge of Thorns Prayer) Father, In the name of Jesus I thank you for _____________________ life.   I love them very much Father, but I cannot even fathom how much more You love ___________.  I know Father God that You have a great plan and purpose for their life.  Right now, __________________ is going away from You Lord and their life is not producing the fruit of the Holy Spirit.  They have evil influences around them, and are chasing evil things.  Father, I ask that today you release your Builder Angels to build a hedge of thorns around them to fence them in to protect them from all evil influences and to keep them from going after things that are not of Your will for their life.  Father, according to Your word in Hosea 2:6-7 which states: "

Therefore I will block her/his path with thornbushes;

 

I will wall her/him in so that she cannot find her way. 

She/he will chase after her lovers but not catch them; 

she/he will look for them but not find them. 

Then she/he will say 

 

'I will go back to my husband/wife/parents as at first, 

for then I was better off than now."  I believe Your word Father and I ask for that same Hedge of Thorns fence to be built around my loved one _______________  and Your Builder Angels to be activated to build this fence of thorns like a barb wire fence around a fertile field.  I decree that my loved one _____________is like a fertile field that is ripe for harvest for Jesus Christ and this barbed thorny fence will protect them from all predators or bad seeds that could defile or ruin the fruit they are meant to produce for the kingdom of God.  I ask that this protective barrier be completed around them today in the name of Jesus. Thank You Father,  Amen

Sower Angels:  (Pray out loud the Sowing of Good Seed Prayer) Father, I thank You for who You are and all that You do. Today I lift up my loved one ________________________ to You in prayer.  I thank You Father for their life and the plans and purposes You have for their life.  Father, in the name of Jesus I decree over _________________ that they  become the fertile ground that our Lord Jesus speaks about in Matthew 13:18:  "Still other seed fell on good soil, where it produced a crop–a hundred, sixty or thirty times what was sown."  Father, I ask in the name of Jesus that you would release your Sower Angels to sow good seeds into ______________________.  I ask that these seeds are actually Holy Spirit filled and Godly mentors, friendships and influences to come into their lives.  I ask that through the help of your Holy Spirit working with the Sower Angels that these "good seeds" are ushered into _________________ life right now.  I ask that the Sower Angels go and gather these Godly people and influences and bring them into the path of ______________________ as soon as possible.  I am also asking Father for Your divinely inspired books, videos, music, events, and teachings to come as an opportunity to them in an unexpected way. Usher this in through Angelic assistance to plant a good seed in their hearts and minds – starting them on their path back to Jesus Christ.  I am asking for these new relationships that You have for their lives take root and grow to help _________________ have a closer and deeper relationship with You Father and begin to walk in their divine calling and purpose.  I pray that all these seeds come to an abundant harvest in their life for Your Glory, in Jesus Name, Amen"
Hunter and Trapper Angels: (Pray out loud Hunt and Trap The Foxes Prayer) "Father, thank You for your word that teaches and guides us how to pray for our children and marriages.  By faith, we know that you want us to bloom and prosper and produce the fruit from walking in our divine purpose and having a close relationship with you Lord.   Father I am coming to you today Song of Solomon 2:15 "Catch for us the foxes— the little foxes that ruin the vineyards— for our vineyards are in bloom."
Harvest Angels: (Pray out loud the Harvest Angels Prayer)
4.) Prophesy Over Them
5.) Pray In The Spirit
HAVE FAITH AND STAY PATIENT >> Keep praying for them, loving them no matter what you see happening in the natural. You have activated the spirit realm and heaven is fighting for them right now.
WARNING >> Don't put what God has called you to do in your life on hold because you are worried about your children or waiting for your spouse!  That would be direct disobedience to God!  Your obedience brings breakthrough in ALL areas of your life! Keep moving forward with your calling and be obedient!  Matthew 6:33 "Seek first the KINGDOM of God and all these things will be added to you." That means you too should always be seeking for yourself as well as your family members!  Also the Will of God for their life might be something you would never expect.  If what they are called to do produces fruit for the Kingdom of God and the Body Of Christ – then it is of God.  Judge only by the fruit, like Jesus tells us to.
PREPARE THE RETURN PARTY BY FAITH >> Thank God in advance for bringing your prodigal home, delivering them from darkness and back to Jesus!  Thank Him and Praise Him for His Faithfulness and Goodness in all that He is doing right now! Stay in faith no matter how long it takes – keep pressing in! God loves them even more than we do and wants them back!   Prepare a party by faith for your loved one's return!  Have it all ready to go, buy a ring to put on their finger, a new robe or nice outfit for them and special decorations for HOMECOMING party. Keep everything it in a place where you can see it all the time and decree over it by faith: "Today is the day of celebration! ______________ has been delivered by the Hand of God!  Hallelujia!! God WILL do it!!  Romans 8:28 "And we know that for those who love God all things work together for good, for those who are called according to his purpose."
***********************
At the end of every broadcast I like to suggest a book or a teacher that is anointed for a certain subject to continue to help you get breakthrough in this area.  I forgot to add that at the end of my Prodigals broadcast – so here it is:
PRODIGAL BOOK SUGGESTION  >> I highly recommend the teachings and prodigal prayer ministry of Karen Wheaton and her book "Watching the Road – Praying Your Prodigal Home"  Karen's ministry and her intercession for prodigals is very powerful.  Learn more here: https://therampstore.org/collections/karens-collection/products/watching-the-road
Love you all!  Remember to send your prayer requests to me so I can pray over your prodigals here.
All of Heaven is Cheering You On and I Am TOO!!!
– Annamarie
Watch my Prodigals and Purpose Broadcast Video Here: