TIME TO BUILD WITH GOD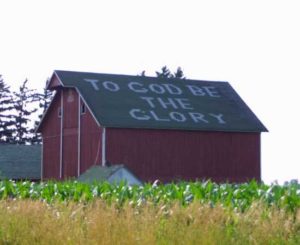 What do you need to build? I have been believing God to build us a barn on our land for our daughter's rescue horse @PongoPicasso to come home to live with us after he finishes his training at the training place.  It will be so wonderful to do story time here at Pongo's own home barn when his children's book, "Pongo The Rescue Horse – A Story Of Faith, Healing and Friendship is published!
I know God will provide this barn! Because His word says in Deuteronomy 6:10-11, "When the Lord your God brings you into the land He swore to your fathers, to Abraham, Isaac and Jacob, to give you—a land with large, flourishing cities you did not build, houses filled with all kinds of good things you did not provide, wells you did not dig, and vineyards and olive groves you did not plant."
DID YOU READ THAT? GOD WANTS TO GIVE YOU HOUSES YOU DID NOT BUILD.  YES!!
Visualize everything you want to build with God's name on it! Because He has already has the blueprints – Jesus is the architect and your Master Builder. It will come! Not only will He build it, He will BLESS it and prosper it!
Deuteronomy 28:8
The LORD will send a blessing on your barns and on everything you put your hand to. The LORD your God will bless you in the land he is giving you. Thank you Jesus!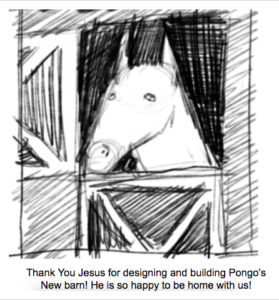 Today I encourage you to get drawing, sketching, posting, pinning and decreeing these scriptures over the buildings that you are believing the word and promises of God over. Go and stand on the place where you are faithfully expecting God to build it! Claim the land for the purposes of God and thank Jesus in advance for the building – start now – speak and decree as it is already here! It's waiting for you to say YES LORD!! Let's build it!! Whooo HOOO!! – Annamarie